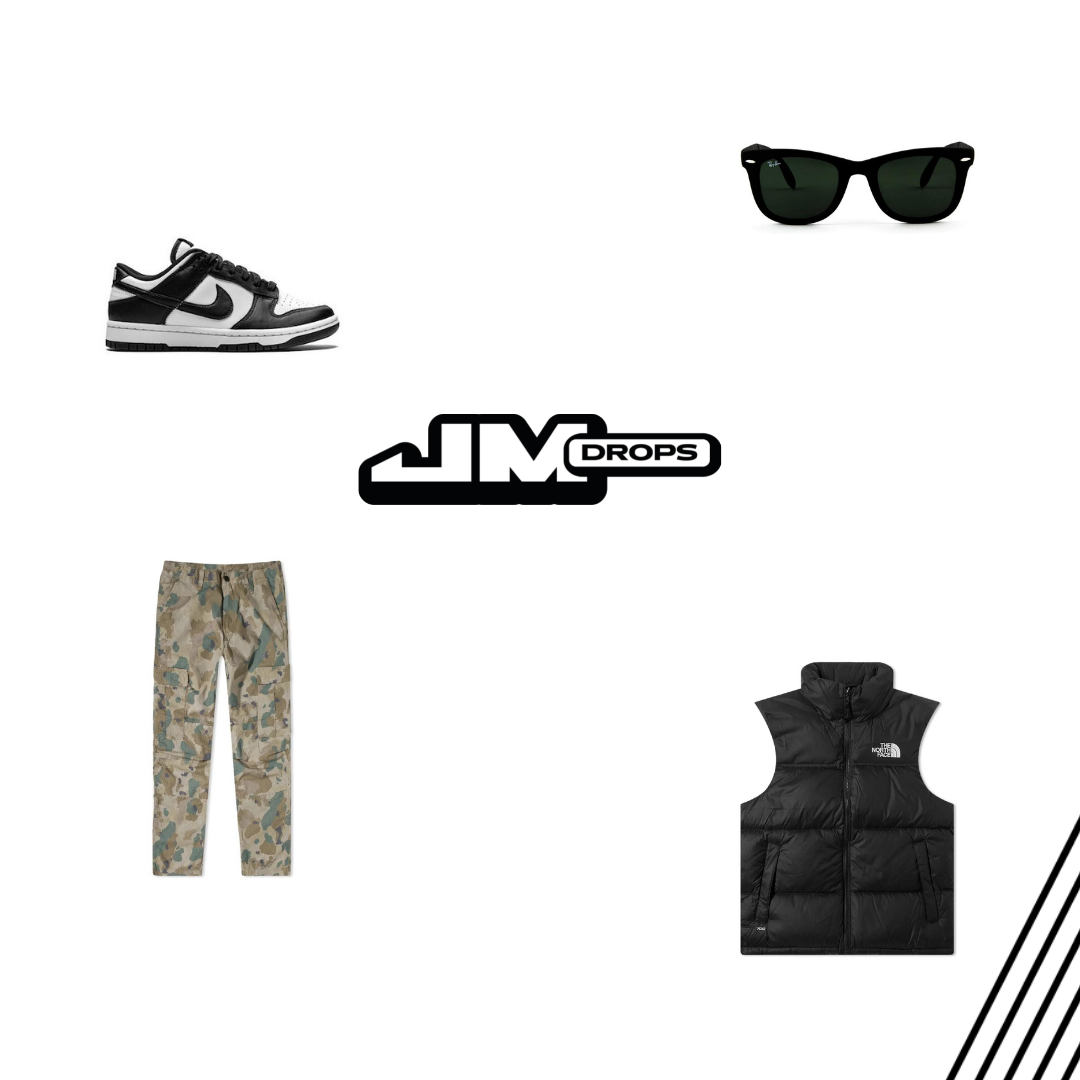 in Fashion News
Streetwear Wardrobe Essentials for Spring 2022
With the days getting longer, temperature warming up and the biggest festivals releasing their performance line ups – that means one thing and one thing only.  We are officially in spring and the countdown to summer begins. Spring is a great time to test out new styles, so we thought why not collate 10 streetwear pieces and items we would like to add to our collection this year. It has been a little while since we've done one of these, so I hope you guys enjoy!
Have you ever heard, the less the better? This Nike Dunk Low in Black and White is the perfect representation of that statement. If you're looking for a casual pair that will go with just about anything, this should top your list.
Any streetwear wardrobe should include caps and beanies. Beanies are great for the winter months, but you can still get away with one in spring if you're cool enough. Whether you're wearing neutral colours or bright ones, you will surely stand out.
Besides protecting your eyes from the sun, sometimes all it takes is the right sunglasses to elevate your fit. Who said these are just for summer? Don't let the fashion police stop you from wearing shades all year round.
Logo tees have been the driving force of streetwear since the early days. Despite it beginning as a niche practice among skateboarders, it quickly became the norm among all streetwear wearers
Hoodies are by far one of the most popular form of sweats amongst the streetwear community. Thanks to its versatile nature, you could rock a hoodie anywhere and any time of year
Known for its stylish yet practical features, cargo pants are worn by some of the biggest streetwear aficionados out there. Once a mainstream fashion staple piece, it has continuously been loved by hypebeasts worldwide.
Although socks are usually overlooked, a good pair of socks could make or break your fit. Socks are a great way to show off your favourite brand and personality without doing too much.
You already know these are a favourite of ours at JM Drops. Slides are essential in the realm of streetwear. Being both casual and functional, slides are one of the most comfortable pair of shoes you could own.
A wardrobe isn't complete without a pair of great classic jeans. Jeans are a broad category that should include something for everyone, regardless of shape or size. However, we suggest a taper of straight legged for best results.
During the cold seasons, put on a puffer jacket to beat the cold. But depending on where you live this is something you might also need in Spring. Here in the UK, we are used to temperamental forecasts, so a bright coloured North face puffer is a staple garm for us