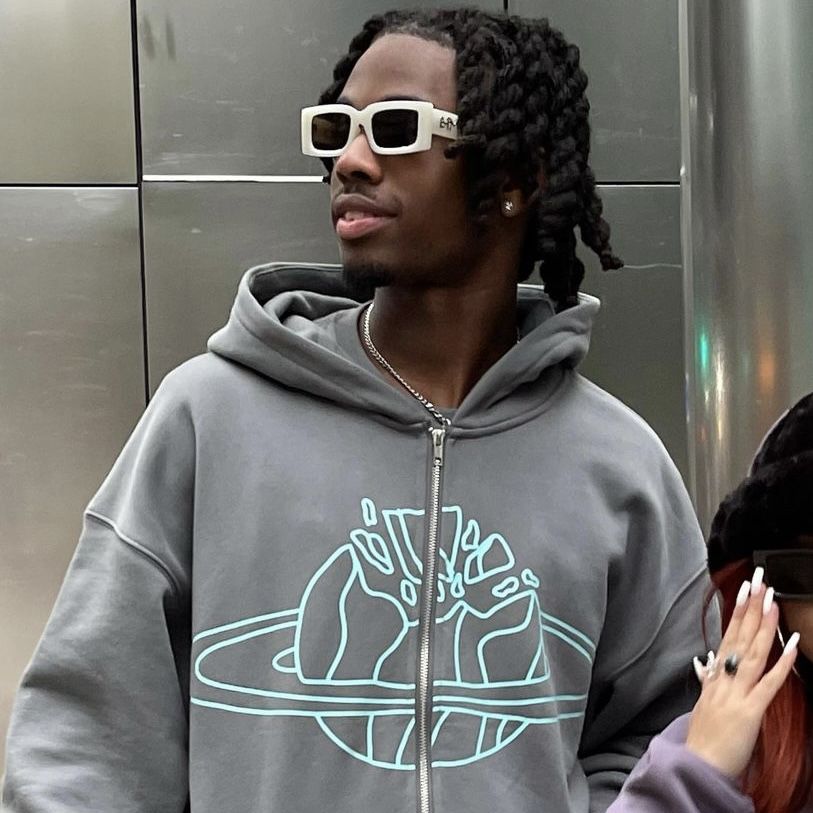 in Fashion News
Top Brands to Watch 2022
At JM Drops we like to keep you up to date with the streetwear brands we personally admire and like. From the niche up and coming, to the growing brands that already have a significant fan base behind them. To help kick start this year we have outlined some key brands we think you should keep an eye out for as we expect to see big things from them!
Broken Planet Market 
This brand's founded by a couple who would like to have an impact towards the industry in a positive manner which was by going down the sustainability route! It has only been about a year since these guys have gone online, yet they've managed to spark interest across social media platforms. They've demonstrated to consumers that clothing made from 100% recycled materials could be fashionable as well. At the end of the day, they wish to provide customers with sustainable choices that would protect the Earth and its environment going forward.
-  https://www.brokenplanetmarket.com

Forty Clothing 
A young and emerging brand that is set to take over London, Forty Clothing is a brand with a full collection of streetwear pieces such as tees, sweaters, and hoodies. They define their approach as a fusion of concepts paired with a fixation on creating tales via the creation of visuals. Their logo was designed by the owner's three-year-old kid, and it embodies the mischievous and creative spark that contributes to the brand's uniqueness.

Ronning 
Founded by YouTuber, Magnus Ronning, this streetwear brand is committed to simple Scandinavian style. Debuting back in 2018, their collection included items such as essential sweaters, soft sweatshirts, and stone Bermuda shorts. What distinguishes the label is its concentration on using its own cuts rather than using blanks, resulting in superior overall fabric quality.
A Cold Wall 
London based, A-Cold-Wall has established a reputation of breaking down the barriers between high-end couture and street style casual clothes. A-Cold-Wall appears to have matured in the six years since its first presentation. Now, the label has two distinct subdivisions, A-Cold-Wall meant for mature audience and the more youth focused ACW.
Billionaire Girls Club
The sister division of Billionaire Boys Club, this brand was in fact first launched back in 2011. However, after periods of inactivity, the company has been revived as of 2020! The relaunch of the Billionaire Girls Club was driven by the rising demand for women's streetwear and founder, Pharrell's continuous dedication to women empowerment. Billionaire Girls Club aspires to become a full-fledged lifestyle brand over the next five years.
- https://www.bbcicecream.com/collections/bgc

Alma de Ace
Alma de Ace is a lifestyle apparel company, that derived its name from the Latin phrase "soul of oneness." Inspired by founder Sebastian Agace's year abroad in Madrid, he returned to the UK and opened a shop in London's fashion district of Shoreditch. The brand is distinguished by its two-tone colour block, which adds flashes of the 1990s to plain classic tees, sweatshirts, jackets, and accessories. To reduce leftover inventory and waste, they deliver capsule drops in restricted amounts throughout the year. 
Thames MMXX 
The brand began as a collaborative partner of Palace Skateboards back in 2015 as a uniform-inspired series of clothing by British skater, model, and artist Blondey McCoy. Following its separation from Palace in 2019, the label continues to provide a reworked selection of preppy essentials including thick V-neck knits, striped rugby shirts, and classic sweater vests.
Sonder New York 
Dequan Walker's Sondér collection features basic unisex pieces that makes a statement: monotone varsity jackets, pastel waffle knit cardigans, and sober topcoats. The brand's inaugural collection, which was released in early 2021, was inspired by last year's racially heated events.
Tags:
2022
,
A Cold Wall
,
Alma De Ace
,
Billionaire Girls Club
,
brands
,
Broken Planet Market
,
Fashion
,
Forty Clothing
,
Ronning
,
Sonder New York
,
streetwear
,
Thames MMXX
,
upcoming brands 2022
,
upcoming streetwear brands