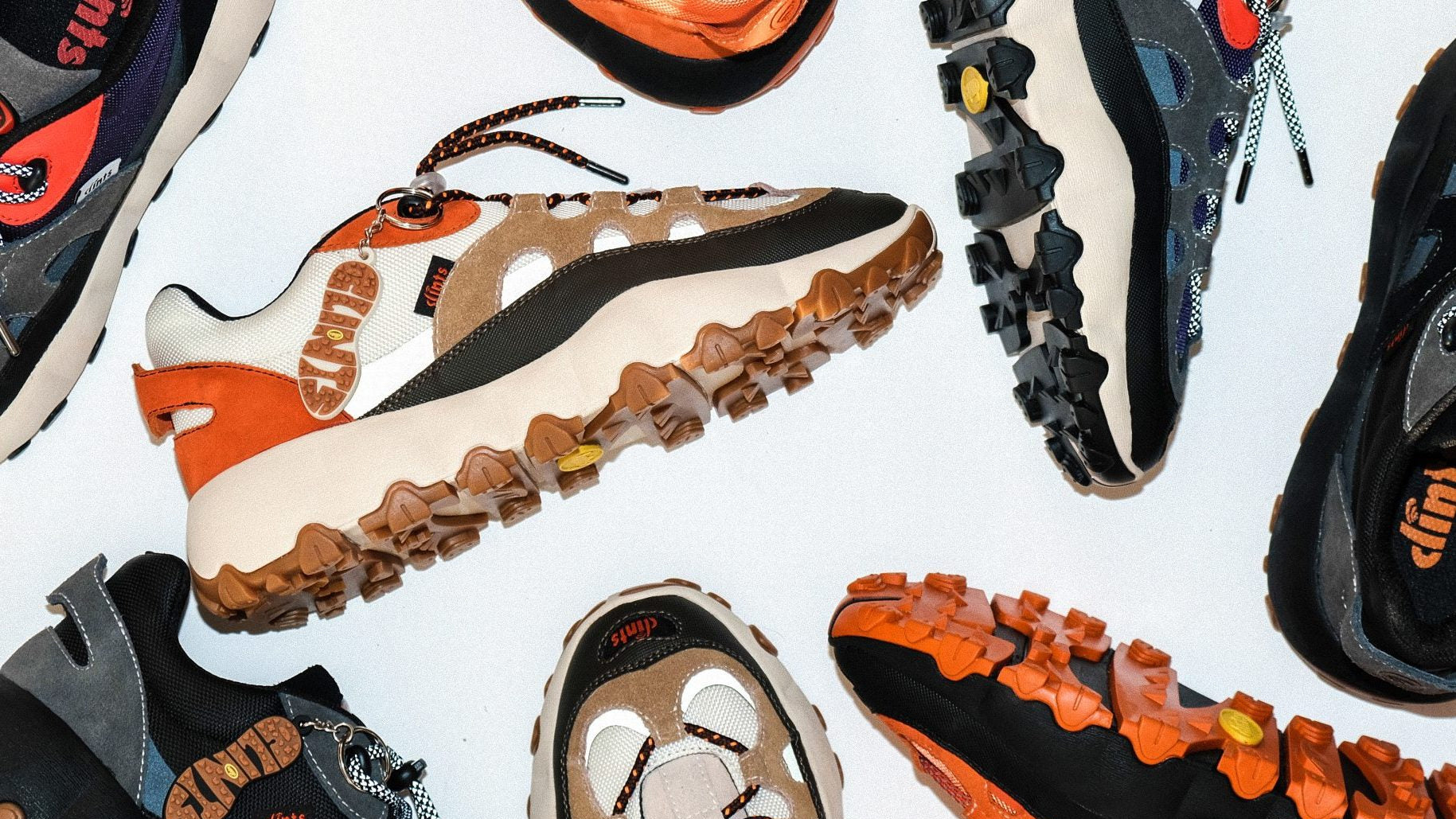 in Fashion News
Clints Inc - Brand To Watch
In a world of hype trainers and clothing, it's easy to get lost with big name brands and the many releases they drop each month. That's why when we came across the Clints Inc brand we were even more excited to see something unique and authentic making big waves in the industry.
Founded in 2019, Clints inc is an up and coming streetwear brand, that has its origins in Manchester UK. They produce accessories, garments
and our personal favourite - their range of eye-catching trainers, better known as the TRL Footprints - more details on these must-haves below.
The brand originally began making 1 of 1 garments, but soon expanded into a wide variety of products , tracksuits and trainers which all have a fresh and innovative feel. Coming across this brand on instagram, we were immediately interested in their unique product offering and graphics that tell their story of outside/active gear meets streetwear.
This brand is definitely one to watch for the near future - we expect nothing but big things and trend setting from them.
Details
The TRL Footprints is quite unlike anything we have seen before. These trainers combine a hiking boot aesthetic with a streetwear feel and a chunky sole to create something we just had to grab. The detail in these trainers are impressive, with a unique lace design, functionality and keyring attached which is an extra boost that ensures this shoe stands out from the crowd. The keyring is actually of the brands signature logo, which can also be found at the bottom of each trainer, and was 'designed to leave behind a trail on the individuals everyday adventures'. The mention of everyday adventures completely makes sense considering how comfortable these are .The purple colour way is a personal favourite and one of the newest additions to our personal collection.
Additional items sold include keychains, stickers, floor rugs, T shirts, Jackets, and socks
Where to buy
clints.co
- Follow their instagram page to stay informed of the next drop @clintsinc
Top tip - We signed up for early access to secure our pair - a smart decision considering all pairs sold out within an hour!