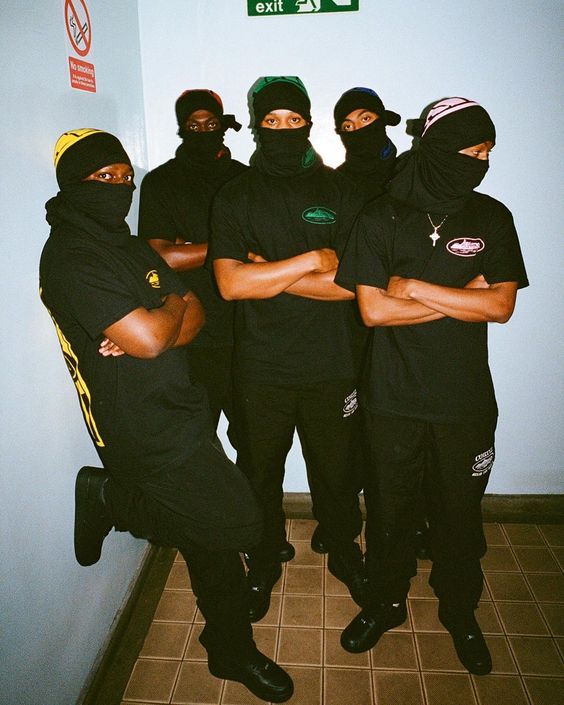 in Fashion News
CRTZ RTW - Brand To Watch
About
When it comes to streetwear brands making real noise in the UK scene, one up and coming brand immediately comes to mind. You've probably seen their garments on your favourite celebs like Jorja Smith or most recently Virgil Abloh, seen videos from their crazy in person drops, or are familiar with their hugely popular tracksuit bottoms covered with the Corteiz logo print.
With its beginnings in early 2017, Corteiz has always stood for breaking from the norm and ruling your own world which highlights the meaning behind RTW (Rules The World). Corteiz RTW is constantly growing, recently attaining over 100 thousand followers on instagram and sells out on all drops. It also encourages a community feel amongst its customers - giving those who sign up to their store early access to drops and constantly communicating with their followers on social media platforms. This brand really is forward thinking and pushes exciting ways to release clothing online. 

Details
All garment pieces they release celebrate clothing inspired by real street and urban culture, so it is great to see a brand rooted in such authenticity gain the recognition it deserves. Their product list includes joggers, tracksuits, shorts, t shirts, tank tops, balaclavas, socks, stickers and more, and can be worn by both men and women.
We also want to mention that they previously have run giveaways, in which a lucky customer who purchases one of their £12 socks will also receive £500 cash just to say thank you for being a loyal purchaser. This brand is truly for the culture. 
Their products are of top quality and made to last. For instance, their joggers are thick and heavy duty - we are sure they will quickly become one of your favourite pairs of joggers in your collection. Move aside Nike- tech.
Where to buy
Their drops are still highly competitive and sell our within minutes - they also look down on resellers and have publicly called out a few who have tried to make a profit here, so don't fall into that trap! It's a way they help maintain their tight knit community and we at JM Drops appreciate that.