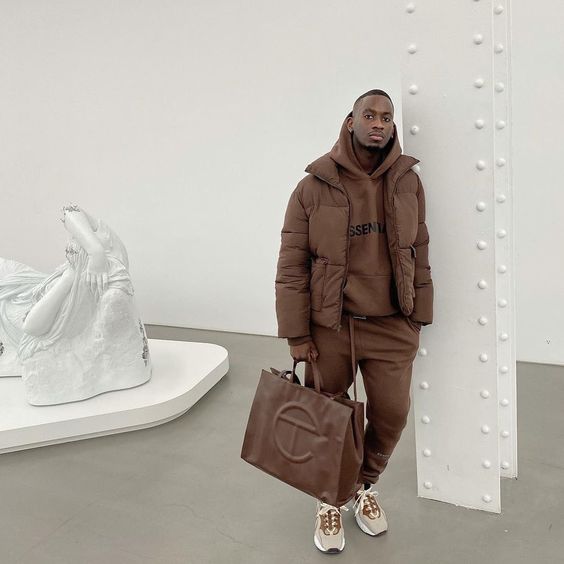 in Fashion News
The best UK streetwear items to wear this Autumn
Autumn is on its way, so let's take a look at our top finds from some of our favourite streetwear brands. With the world so used to comfort wear and sweats from months of working from home, we have made sure to finalise our list with garms that are both stylish and comfortable to wear. The best of both.
Do you know which streetwear items you will be adding to your wardrobe?If not I'm sure this guide will point you in the right direction.
For those of you who might not know… now I doubt there are very many of you - Streetwear has become more and more popular in the past few years, not just in London but also in various countries like Japan and U.S. Within the UK, streetwear is the uniform for British urban culture, producing styles that are more free, rough around the edges and not confined by strict fashion house expectations. Streetwear culture has also changed the way we shop for fashion, with some of the biggest brands in the industry like Supreme and Nike launching new products on a weekly basis - there is always something new keeping us entertained!
1- A Black Hoodie:
Probably the most basic item you could own, but also one of the most essentials. A black hoodie is the staple of any streetwear wardrobe and can be paired with a variety of outfit choices. Dress your black hoodie up or down - this is an item you shouldn't go without. Buy now
 2- Cargo pants:
 With military origins, these were initially designed for the outdoors and tough conditions. However, in recent years these have become a popular item of clothing especially amongst guys. You see they are not uncomfortable or as 'smart' as jeans, yet are a lot more sociably acceptable than jogging bottoms. These casual style trousers with an abundance of pockets are a wardrobe essential we feel you need this autumn. Buy now
3-Trench Coat:
A more smart selection of ours, but definitely another wardrobe essential. Made from waterproof materials with deep pockets, a good trench coat will provide you the style and weather protection you need in the latter months of the year. This one is for the guys that aren't afraid of the suave and sophisticated look. Try pairing a plain black hoodie and jeans with a good trench coat this autumn. Take a look
4- A Cap:
a good Cap never really goes out of style, so we thought why not include it within our top 5. Whether you are protecting your hair from the rain or your trim is a little expired - a good cap is all you need to add an extra dimension to your outfit. Find out more
 5- Denim Jacket:
with so many available colours, cuts and styles, these never really go out of fashion. Autumn is all about layering to stay warm, so why not grab a nice denim jacket, preferably in a darker colour to be an essential item in your wardrobe this year. Grab one now
photo from @http.mangy